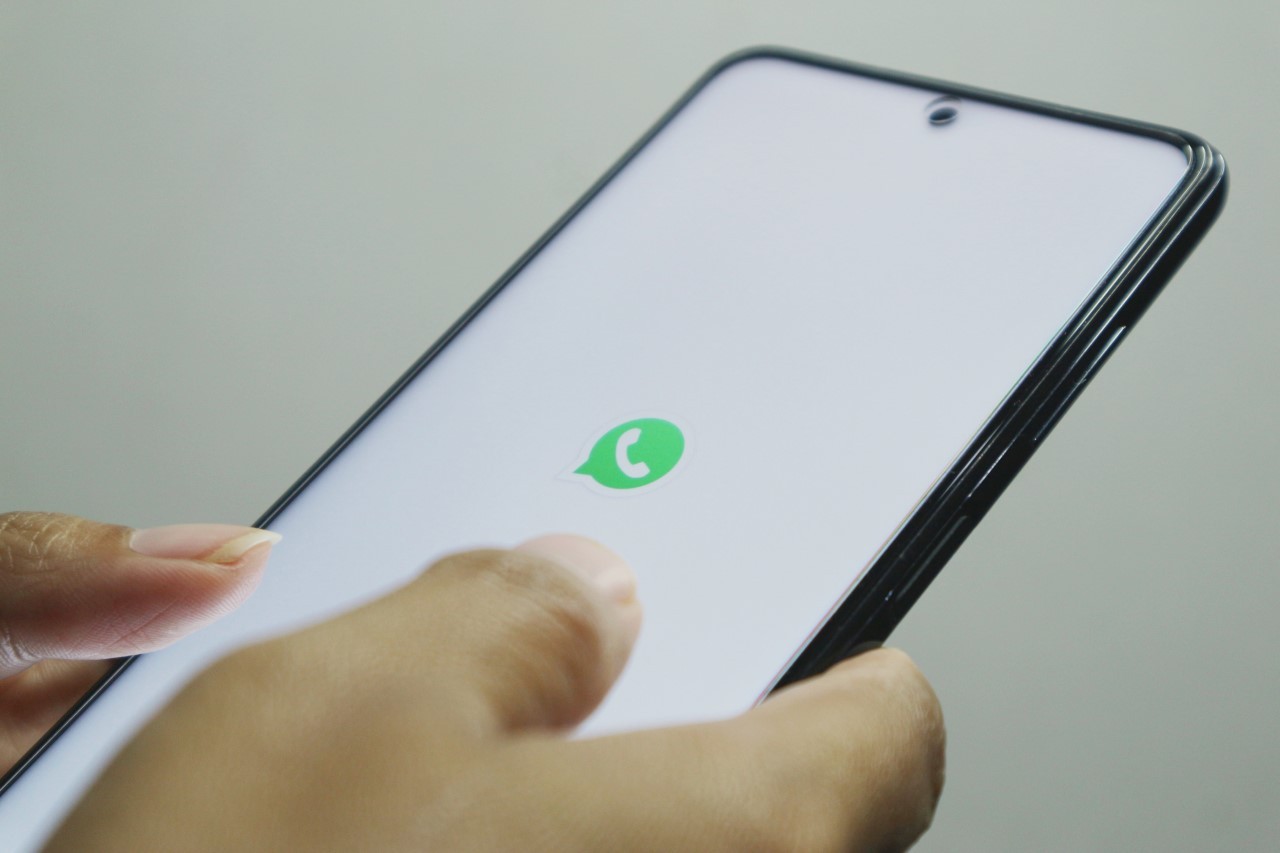 Gadgetren – WhatsApp Conversation app has released several new features for its users all over the world, including Indonesia. New features include emoji responses, file uploads up to 2 GB and a group capacity of up to 512 members.
These three new features were previously announced by WhatsApp in April 2022 and are now available in the latest version of the WhatsApp app. To be able to take advantage of the three new features, users must first update the app through the Google Play Store or Apple App Store.
Emoji response feature allows users to be more efficient in responding to the number of messages in a group. According to WhatsApp, this feature brings a new experience for users when group chatting, which is more fun, faster and more effective to reduce the number of responses in groups.
WhatsApp wrote: "In the future, we will continue to improve this feature by adding more responses that can be expressed in different terms. Another feature is that the file upload limit has now been increased, previously from 100 MB to 2 GB.
WhatsApp ensures that although users can now upload files up to 2 GB in a single post on WhatsApp, WhatsApp still provides privacy security with full encryption.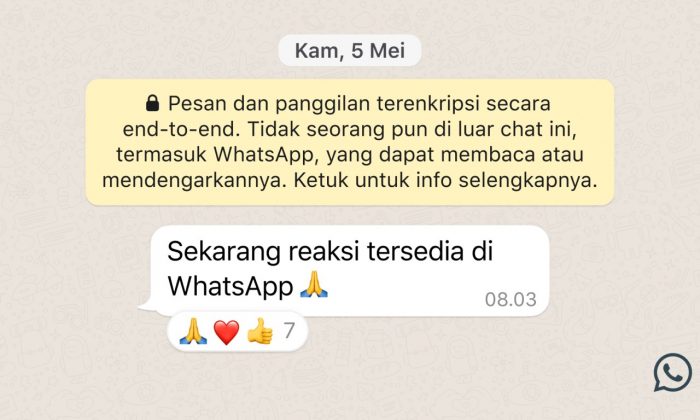 Setting the size of this upload file to 2 GB for WhatsApp will be useful for collaboration between small business groups and schools. To be able to easily upload 2GB files, WhatsApp also recommends using WiFi when sending large files.
Meanwhile, when uploading or downloading files, users will be able to be notified of the time required to transfer the files. In addition to these two features, it is interesting that WhatsApp also increases the capacity of group members to 512 members.
"Building a private and secure society certainly requires effort. Therefore, this new set of features helps users and groups to communicate closely. We hope users like this update. "We also can not wait to launch more interesting features in the future."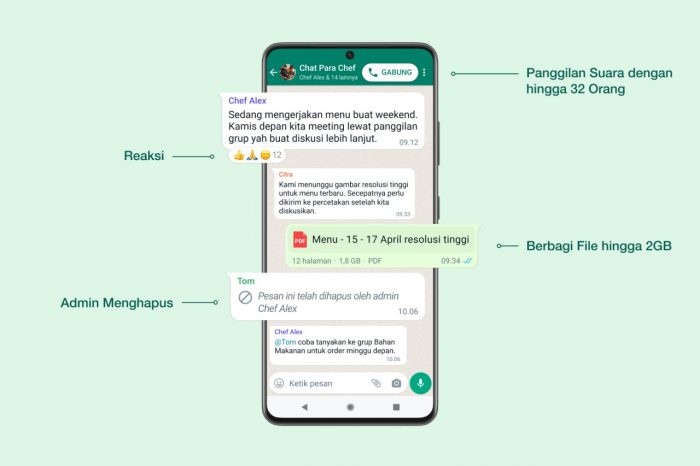 In addition to the three new group features that are currently available, WhatsApp has already revealed another new feature that will be available soon. Among them, users can combine separate groups under one umbrella with a structure that they can arrange.
In addition, there is a manager message delete feature that allows group managers to delete inappropriate or problematic messages sent by group members. Another feature of the future is more voice calls with participants.
Voice call capability can be done with just one tap and with up to 32 participants. In this feature, a new design will be presented to improve the user experience when communicating through calls.
---
Receive selected technology news from Gadgetren directly to your mobile phone in the Telegram app: https://t.me/gadgetren
---